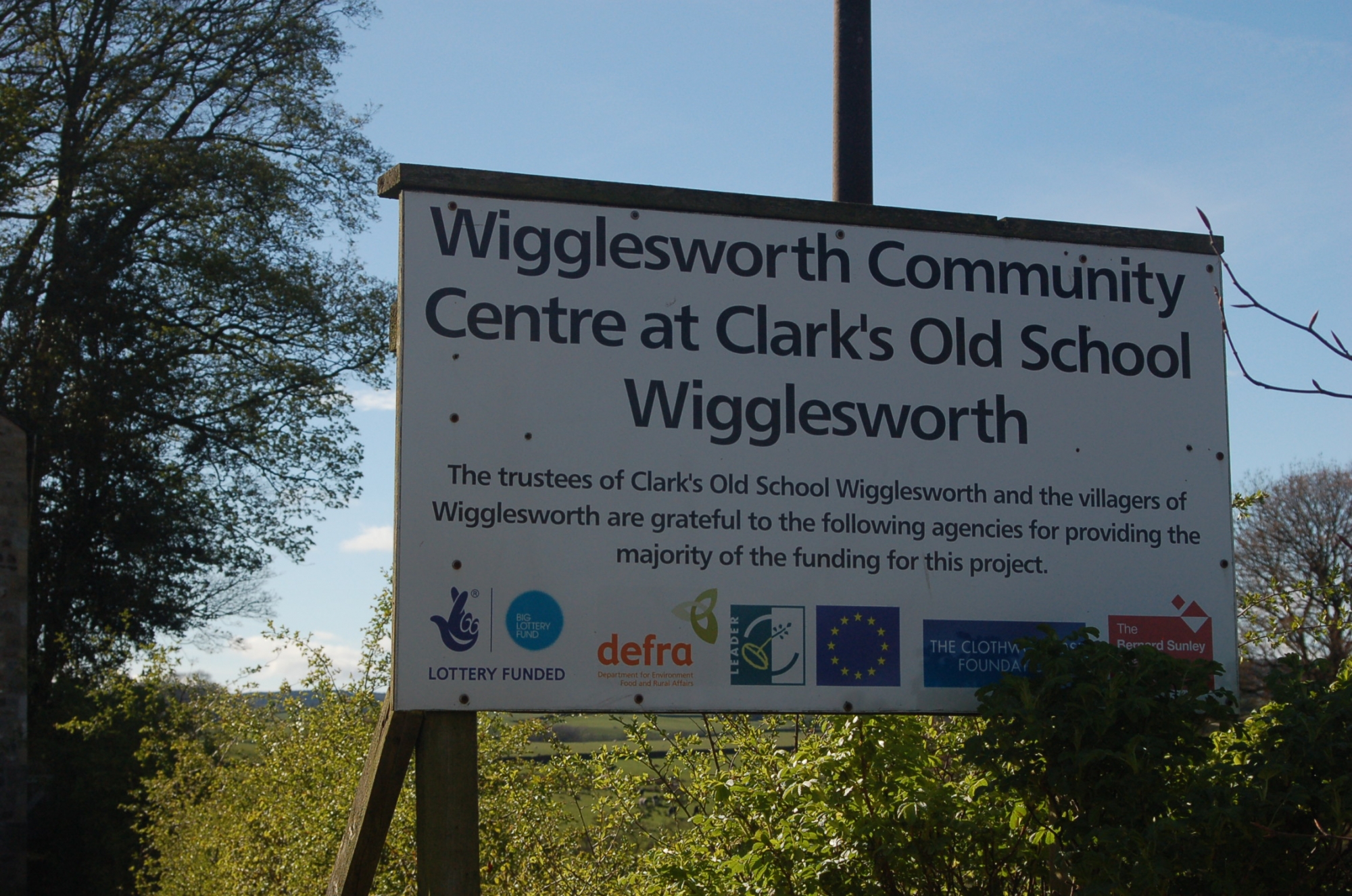 Clark's Old School Foundation (Charity number: 529482)
The Foundation is a charitable organisation established when the School closed in the early 1960s. Five Trustees, all volunteers, manage the Foundation on behalf of the village of Wigglesworth.
 

The main work of the Trustees is to operate the Wigglesworth Community Centre for the benefit of the local community and to ensure that the centre remains viable and sustainable within the terms of the Foundation. The Trustees work with and as part of a group of very able volunteers. The Platinum Jubilee celebrations were an excellent example of the commitment and skills of those volunteers.
As we move on from the pandemic we are looking ahead to the next five years for the Community Centre. There are opportunities to involve a wider group of people from Wigglesworth and beyond in the work of the Foundation and the operation of the Community Centre. Two of our Trustees reach the end of their term in July 2022 opening up this opportunity to others in the village. In addition, the work of the volunteer centre manager is being reconsidered as part of the effort to involve more villagers, established and new, in contributing to the brilliant community we are all fortunate to be part of.
If you are interested in becoming a Trustee or supporting the work of the Community Centre through volunteering we would like to hear from you. We are happy to chat informally and can provide more detail on both roles, which in our experience are rewarding and enjoyable.
Chat with us at one of the Saturday Cafés or ring:
David Clarke:
 

07503727990
Chris Ward:
    

07539279586
Kathy Toft:
      

07976332894
Peter Barrett:
 

07972904824
Reverend Julie Clarkson is also a Trustee.
Back to news