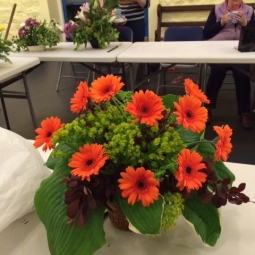 Community Centre, Saturday 27 October 2018
With over 30 classes to enter, there is bound to be something for you to try your hand at in our annual village show. Classes cover homemade cakes and other foods, floral arts and handicrafts. 
All the details of this year's show will be posted here when they are availale.
Judging of entries usually starts at 11am on the day of the show, with general opening from 2pm. Of course, there'll be refreshements during the afternoon. 
You can contact the  show organiser, Angela, by email by clicking here.
Good luck with your baking, making, arranging and creating!
Back to events