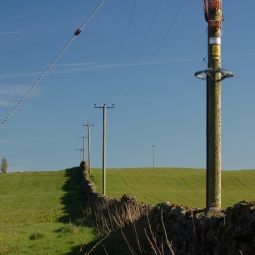 Sunday 25 August, 2019
Villagers from Wigglesworth, Tosside and Rathmell first undertook this walk as part of celebrations for the Queen's Jubilee in 2011. It brought together neighbouring villages, enabling the three communities to share in each other's celebrations. Participants received a commemorative medal.
You can set off when you like, complete as much or as little of the full 12 mile circuit. You can run, walk or ride from your starting point to Long Gill then decide where to go next. Wiggleworth Community Centre,  Tosside Village Hall and Rathmell Reading Rooms are all open  from 1pm and 4pm  so wherever you end up you can buy a drink and a snack.  As usual there will be a table at Long Gill for you to help yourself to juice/water and  something to keep you going.
People can choose how far they want to walk - or run, or cycle -  between the three villages along minor and gated roads.  Those visiting all three villages will walk twelve miles.
Back to events