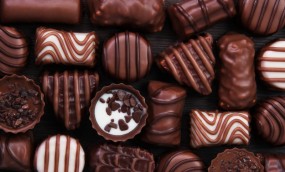 Report from the Chocolate Bingo Night:
Thank you to all who supported the Christmas Chocolate Bingo event on Friday in any way, much appreciated.  It was a good evening, I think almost everyone managed to win something so smiles all round.  There were a few blushes too as some people  called house when they shouldn't, they really must learn to concentrate, we are hoping that they will have learnt to listen for next time. The caller did a very good job despite some heckling around the phrases he chose to use when shouting the numbers - mostly undeserved I feel - although when did 38 become Christmas Cake?
Anyway over £200 was raised which will go towards the running costs of the Centre.  People are very generous.  Thank you.
Back to news