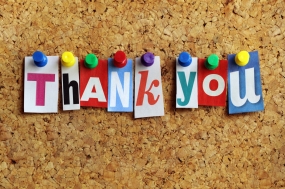 Villagers have been busy raising - and giving - money in aid of good causes this summer.
LATEST:Carrying on from the great fundraising efforts recently of locals, Audrey's last hand made greeting card sale took her total raised for the Yorkshire Air Ambulance Service to over £2300. Thats an astonishing feat. Well done Audrey!
Thank you to everyone who helped support the BBQ at Raker Barn View, Wigglesworth in June, in aid of Holy Trinity Church. Blessed with glorious weather, the event raise £1,240 for Church funds. A special thank you to hosts Roger and Christine Booth.
Well done to Scarlett and Gill who raised an amazing £680.00 for Cancer Research by doing the Race for Life in Ilkley on 11 June. They would like to say thank you very much to their sponsors - family, friends and the community of Wigglesworth.
And earlier in the year, Anne, Martyn and David raised over £1000 for the Stroke Association running 10k and half marathon races on the island of Tiree. Thank you to everyone who sponsored them.
Back to news