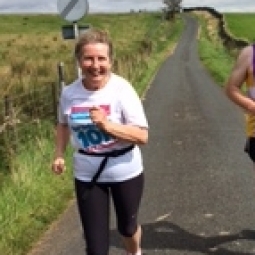 Ladies Walk - or special Summer Solstice run
This week's Ladies Walk is on Thursday 21st June.  The meeting point is 6.45pm from Ahernes carpark in Hellifield for the walk -  or it's a 7.30pm start at Bolton Abbey for the Summer Solstice Saunter which is a five mile run in aid of the Sue Ryder Manorlands Hospice. If you'd like to join in the run, you just need to book a place in advance. Click here to contact Anne for more details.  
if anyone would like to sponsor the runners, just click here to send a message. 
Back to news