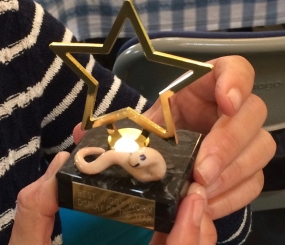 Worm, Walks and Photos
There's a busy August bank holiday weekend planned this year.
The Wiggy Worm Festival is back!  It's time to dig out the worm from the back of the garage......or better still, create a new one.  It's showtime over the bank holiday weekend, with a trophy for the owner/creator of the best worm.  
On Sunday 25 August, it's the annual three village walk - click here for more info.
And there are also hopes to arrange a whole village photo, last taken in 1999!  Look out for more information in July.
Back to news