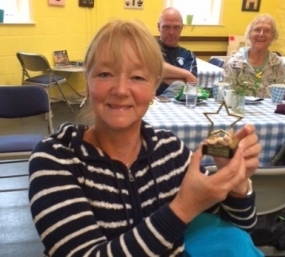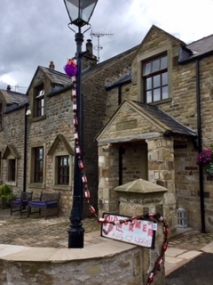 All sorts of materials have been pressed into service to create worm displays, including tyres, drainage pipes and the creative use of a hose pipe. This year's winner, though, was one step ahead and must have had a pleasant few weeks drinking their way to victory with a Wiggy Worm display created from beer bottles.
Gaynor and Chris Ward triumphed in the "Wiggy of the Year" competition with a worm constructed from bottles, heading up a lamp post. As 2017 champions, they were presented with the Wiggy Worm Trophy in the Community Centre - which they hold until the next worm fest.
Everyone also voted on their favourite open garden. All the gardens looked beautiful, but there could be only one prize. Visitors chose Ann and Chris Thorpe's garden at the Old Post Office as this year's winner.
Well done to everyone for their beautiful gardens and wonderful worm creations - they were brilliant - and special congratulations to this year's winners.
Back to news